Supporting education within the community
Each year, the GAAD Foundation will award one or more individuals with up to $3,000 USD to cover expenses associated with speaking about an aspect of digital accessibility at an in-person event.
Apply for the Speakers Fund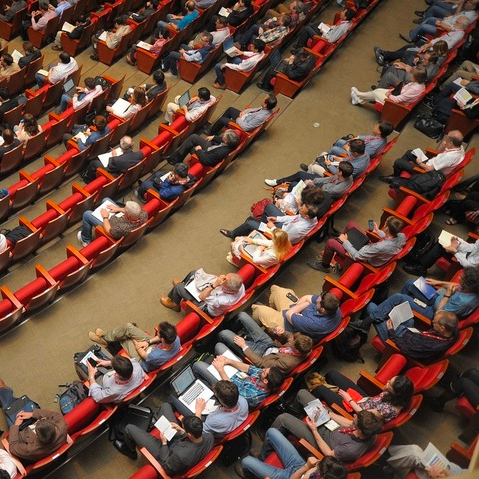 The purpose of the Speaker's Fund is to increase the representation of everyday tech professionals at digital accessibility-specific events, and digital accessibility professionals and people with disabilities at mainstream tech events.
Jennison Asuncion dropped by A11yNYC to talk about the GAAD Foundation Speakers Fund.
Speakers Fund Guidelines
To be eligible, you must meet the following criteria:
Either:

be an everyday tech professional speaking at a digital accessibility-specific event,

be a digital accessibility professional or person with disabilities speaking at a mainstream tech event.

Have a talk that:

has already been accepted, or

you intend to submit to a specific upcoming event.

Be willing to acknowledge the support you receive from the GAAD Foundation publicly.
Ready to apply?
Name of the event, date, and location.

Information about your talk (e.g., an abstract).

A brief bio (no more than 200 words that includes letting us know if you are someone who works directly in digital accessibility as part of your job responsibilities, or if you are an everyday tech professional who has a deep interest in digital accessibility).

A link to your professional home page or LinkedIn profile if you have this.

If you have already been accepted, proof from the event organizers that you are speaking (e.g., email acceptance), along with a contact name (for verification purposes).

A listing of the anticipated expenses you are seeking assistance with and their associated costs (in US dollars).