Why GAAD Foundation?
In 2012, Joe Devon and Jennison Asuncion teamed up and launched Global Accessibility Awareness Day.
Read the blog post
that started it all. With 2021 marking GAAD's tenth anniversary, it only made sense that a foundation, to harness the energy of GAAD, take shape.
Mission
The foundation's mission is simple: to disrupt the culture of technology and digital product development to include accessibility as a core requirement.
Vision
Accessibility is built into the product development lifecycle for technology and digital products.
Meet the GAAD Foundation Leadership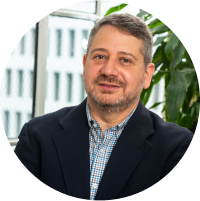 Joe Devon
Chair
Joe is a serial entrepreneur who has been fostering the growth of the Los Angeles tech ecosystem since 2008. His experience includes co-founder at Diamond, an inclusive digital agency and co-founder of Global Accessibility Awareness Day (GAAD). In 2019 Joe and the Diamond team launched their first State of Accessibility Report. When Joe is not solving technology challenges for major organizations, you can find him on stage influencing every developer and corporation to build their digital products with inclusive design in mind.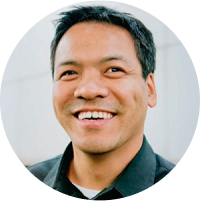 Jennison Asuncion
Vice Chair
Jennison has worked in the digital accessibility industry since 2006, starting on RBC's IT Accessibility Team in Toronto. Currently, he is LinkedIn's Head of Accessibility Engineering Evangelism. In addition to co-founding Global Accessibility Awareness Day, Jennison founded the Bay Area Accessibility and Inclusive Design Meetup group and the free annual Accessibility Camp Bay Area. Since 1999, he has been co-directing the Adaptech Research Network in Canada. He sits on the Boards of Directors for the LightHouse for the Blind and Visually Impaired San Francisco, Knowbility, and Accessible Media Inc.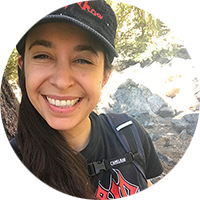 Mindy Morgan
Secretary
Mindy has over a decade of web development experience, which includes working on the AmericanIdol.com and Fox.com teams; seven years at Diamond where she worked on Simpsons World, TaylorMade, FX Networks; voting apps for The Voice, NBA, and America's Got Talent, among other properties. Mindy designed the Global Accessibility Awareness Day logo that has been featured in magazines, newspapers, and news shows all around the globe. She now serves as the Sr. Coordinator for the GAAD Foundation.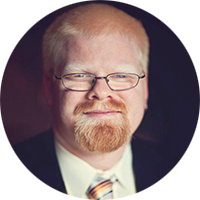 Chris Gaulin
Treasurer
Chris Gaulin is a seasoned entrepreneur with over two decades of experience in the digital accessibility space. He regularly brings his experience in digital accessibility, communication technologies, education, and e-learning to government agencies and organizations of all sizes. Having organized over 40 conferences, Chris volunteers his skills in planning and logistics to accessibility events and is one of the lead organizers of the largest group of digital accessibility practitioners in the world. He has extensive experience with managing not-for-profit organizations, stemming from numerous roles with Canadian charitable organizations.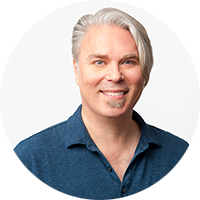 Christopher Patnoe
Christopher Patnoe is the Head of Accessibility and Disability Inclusion for EMEA for Google. He has more than 20 years experience in tech working at companies like Apple, Sony Ericsson and Disney where he's built hardware, software, and services. His current passion is Accessibility at the intersection of immersive technologies (AR/VR) and consumer hardware. He is the chair for the Immersive Captions Community Group with the W3C, is a co-Chair of the XR Association Accessibility Working Group, and sits on the Board of Trustees for the American Foundation for the Blind and the GAAD Foundation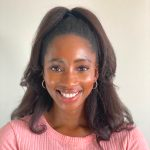 Diane Labenz
Diane is a senior product designer at Hewlett Packard Enterprise, designing edge-to-cloud solutions and working with teams to ensure accessibility and inclusive design are embedded in the product development process. Before HPE, she helped startups scale their operation by providing impactful design solutions. Her experience includes branding, marketing, analytics, and strategy – having advised lifestyle and performance brands like Wolverine, Merrell, and Chaco at Wolverine Worldwide. Diane also served as the Director of Design at Code for San Jose, where she organized Inclusive Product Week, a virtual global conference celebrating GAAD, designed to bring digital technologists from all areas to learn about digital access and inclusion. She also has extensive experience planning events and marketing for non-profits.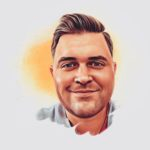 Andrew Pottenger
Andrew is an Enterprise Engineering Manager at Meta working on Contingent Worker Experiences. Prior to this, he was the co-founder and CTO of fintech startup and an Engineering Manager at LinkedIn. Andrew is Purdue alumni with 15 years experience in engineering management, web and mobile development at scale. Andrew is passionate about accessibility in global technology. He resides in Austin with his two children.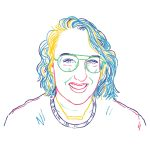 Kelly Eidson
Kelly runs Marketing at Olark, a bootstrapped B-Corp that specializes in making accessible chat software. Earlier in her tech career, Kelly led various Product and Go-To-Market teams in startups and co-founded and scaled a software-enabled logistics company through Techstars, for which she later served as a mentor in Seattle. Today, she is passionate about advocating for accessibility and highlighting ways that people can make their organization and its products more inclusive, regardless of role, rank, or company size.